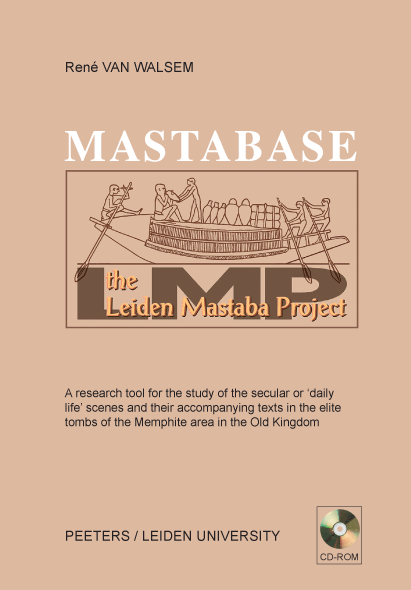 The Leiden Mastaba Project was initiated in 1998 to develop a coherent database of iconographic programmes in Old Kingdom elite tombs from the Memphite area (c. 2600-2150 BCE).
The project was directed by dr. René van Walsem and partly funded by NWO and LUF/Gratama. Hans van den Berg and drs. Marije Vugts played a vital role in its development.
In 2008, the database was published on CD-ROM.
Study group
In 2014, the Leiden Mastaba Study Group was formed to make the original version of MastaBase accessible online, and to work on an enhanced and updated version of the database.
Our aim is that iconographical data about all Old Kingdom elite tombs (including provincial tombs) will be available freely online to be consulted and understood by researchers, students and interested people worldwide.
The Leiden Mastaba Study Group currently consists of the following members:
Janny Roos
Wantje Fritschy