Virtual visit to the tomb of Ramses II
The tomb of one of the most famous kings of ancient Egypt, Ramses II, is in disrepair. KV7 in the Valley of the Kings is a large tomb with sloping corridors leading to the burial chamber and a complex of side chambers. Due to its geological setting and centuries of torrential rainfall(!), the tomb was flooded with debris. Archaeological investigation has therefore been a challenge and the tomb has never been opened to the public.
Now, a photogrammetry model has been released that allows you to visit the tomb virtually. Explore the corridors and hallways of this imposing monument, but also see the immense damage caused by water in the desert, and the painstaking task of the archaeologists to piece back together the architecture and scant remains of the once splendid reliefs and hieroglyphs.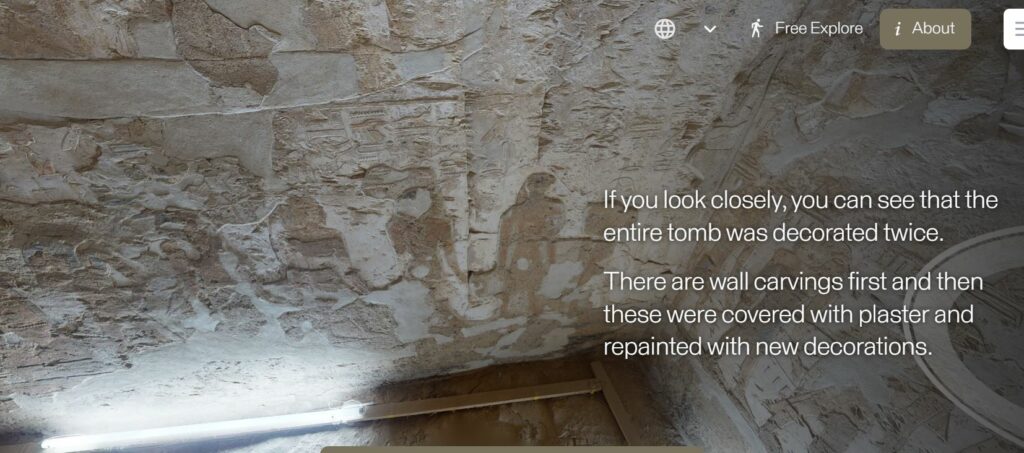 Malqata palace in 3D
Another virtual visit can be paid to the palace of Amenhotep III (Malqata) on the west bank of Luxor. This festival city ('The House of Rejoicing') was built south of the funerary temple of the king at Kom el-Hettan (of which the Memnon Colossi are a part). It consisted not just of royal residential palaces, but also administrative buildings, houses and an artificial lake (Birket Habu).
Today, not much is left but the mudbrick ground plan of the site. Since 2007, archaeological excavations have been going on, and in 2016 Franck Monnier undertook the task of creating a 3D reconstruction of the palace. Since some features are not preserved (the height of the ceilings, the painted decoration), the model aims to be an authentic representation rather than a strict scientific reconstruction. The throne is based on contemporary representations in private tombs in the area, and the wall decoration is hypothetically based on the houses and palaces of Amarna.
Visit the Malqata palace in 3D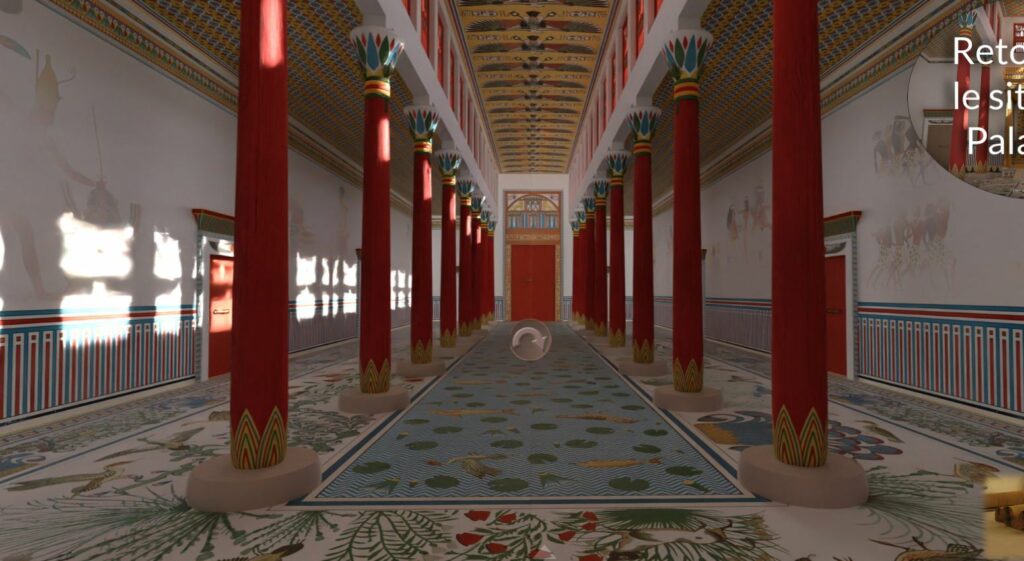 Ancient Egypt, New Technology
A new book about recent developments in Egyptology and Digital Humanities has been published open access. It forms the proceedings of a conference held in 2019 at Indiana University Bloomington, and is edited by Rita Lucarelli, Joshua A. Roberson and Steve Vinson. It contains papers on many exciting project and can be downloaded for free!
Ancient Egypt, New Technology at Brill

Pharaoh: A New Era
It deserves a mention, although I haven't played it yet: the classic city building game Pharaoh (dating all the way back to 1999) has had a remake! Countless hours have I spent strategically placing fields, granaries, houses and all kinds of industries, building pyramids and pleasing angry gods and greedy pharaohs. The game presents aspects of ancient Egyptian society with surprising accuracy, and is generally very addictive. Some changes have been made to improve the gameplay. I will definitely check out  the game once I have the time (i.e. finish writing my PhD).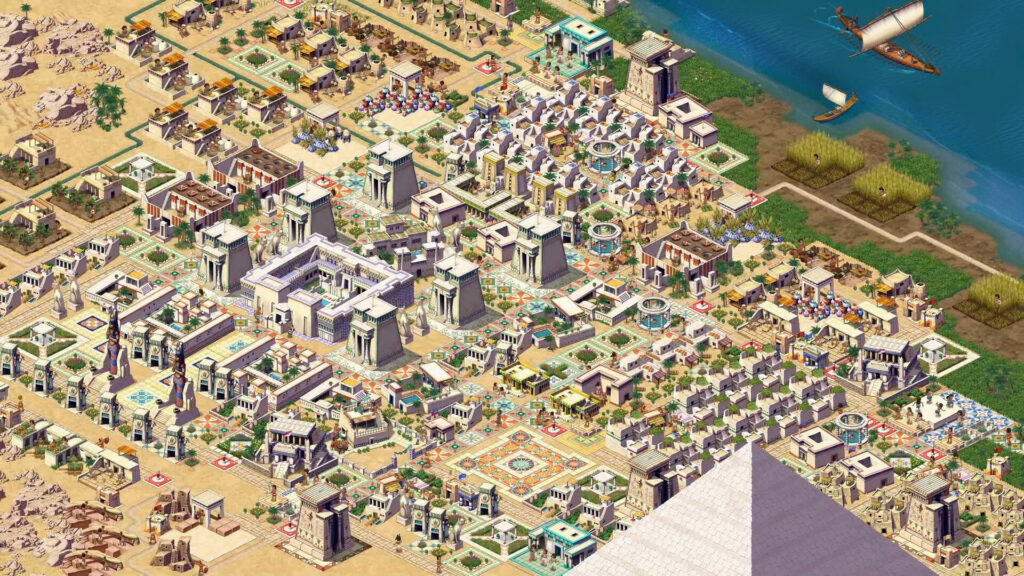 Good old crowded city